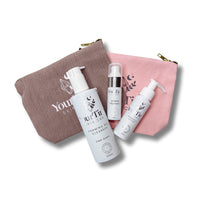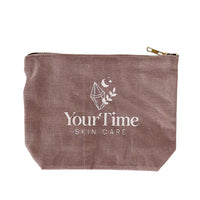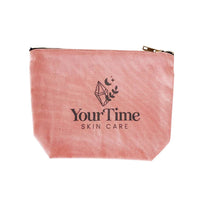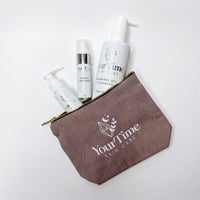 Teen/Breakout Prone Skin Bundle - SAVE 20%
The perfect introduction to skin care is here with the YourTime Skin Care Teen Skin bundle.
Set your son or daughter up for a lifetime of healthy skin and self care habits, with our 100% natural, Australian made and owned skin care products.
With nothing synthetic, no animal derived ingredients and 100% cruelty free - give your teen their healthiest skin ever!
This set includes:
250mL Foaming Gel Cleanser - gently and effectively remove excess oil, dirt, make up and sunscreen, without stripping the skin or making it feel dry and tight. Designed to gently remove dead skin cells and excess sebum with each cleanse, it is the all important first step towards healthy skin!
30mL Blemish Treatment -This potent gel made from natural blemish-fighting ingredients is Enriched with Australian Tea Tree and Lemon Myrtle to kill surface bacteria, and Pineapple and White Willow Bark to help remove dead skin cells, dissolve excess sebum and prevent future breakouts.
60mL Probiotic Lotion - NEW! Lightweight and smells great... Perfect for problematic skin, with plant probiotics to deliver healthy bacteria to the skin. Balance oil flow, soothe and hydrate without feeling thick or greasy.
Also included is a handy travel bag to carry your teen's new products wherever they go, simply choose your colour - Pink or Grey!
SAVE 30% when purchasing this set!
Full RRP value $178.95