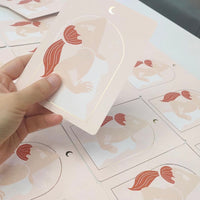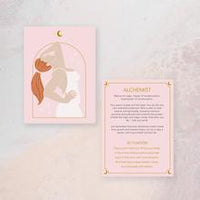 Soul Activation Card Deck
Awaken. Activate. Alchemise
Intuitive guidance that will support you to wholeheartedly own your worth, step into your power and shine your light, so you can be of service with your soul.
Sassy. Power Packed. Intuitive Messages. 

This 33 card activation deck is designed to feel like a straight talking bestie, who believes in you unconditionally and wants you to remember exactly who you are. 
Through working with this deck you will be able to embrace, embody and expand every last inch of yourself and channel that energy into your life, relationships, sacred work, spiritual business and all of the spaces in between. 
What's Included:
1 soul activation card deck | 32 soul cards, 1 instructional card
A special card box, includes insert to hold your card deck
Gold foil finishes 
Soft matte laminate (velvet feel) 
Printed on 350gsm high quality art paper 
Card size 100 x 135mm